Residential Services
If there's a plumbing problem in your home, we'll fix it.There's a long list of things that can go wrong in any home—leaky toilets, hot water heaters that don't work, clogged pipes, septic problems, low water pressure.We've seen just about everything and know how to fix it all.Our repair team is available 24x7.We'll be glad to give you a free estimate.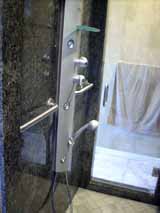 Our services include:
Low Water-Pressure Problems
Leaks and Drips
Faucets
Hot Water Heaters
Toilets
Clogged Water Lines
Water Softeners
Copper Re-piping
New Drain Installation
Major and Minor Remodeling
Installations and new construction
If you're building a new home, remodeling a kitchen or bath, or just installing a new sink or disposal, we can take care of all your plumbing needs.As a certified reseller for top quality vendors, we have their products available directly, but we're also glad to work with other manufacturers.
Re-piping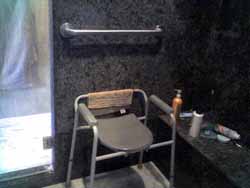 Some types of plastic piping can cause ongoing maintenance problems and actually lower the value of your home at resale.In these cases, re-piping is often the best option.We're able to handle whole-house re-piping and have become experts at doing these projects with as little disturbance to the home as possible.

Fast repairs done right—every time!